The best lenses for food photography
Please note that some of the links are affiliate links - that means that I earn a little profit at no extra cost for you in case you purchase something! I'd never recommend anything I didn't use and love. Thanks for the support!
Photography equipment is expensive. Especially when you don't have any income from you photography yet, the budget is often very limited. It's hard to figure out in which things you should invest first.
At least that was my case. I felt completely overwhelmed by the technical specifications and I didn't know any food photographer who could have advised me on which lenses worked best for food photography.
When I bought my first DSLR in 2013, there wasn't as much information about food photography as there is today. I had read somewhere that the kit lens (the one that often comes with the camera, most often a 18-55mm zoom lens) wasn't the best choice. Which is absolutely true and I'm still happy I decided to buy the body only and invest in a better lens. Usually kit lenses have a low maximal aperture (a high f-number) so they can't let as much light in. That means two things:
You can't take images in low light as well as with a lens that allows a bigger aperture (to get a sharp focus, you'd have to rise the ISO earlier which means introducing noise to the photo). If you're still struggling with the concepts of aperture and ISO - read why it's important to shoot in manual and download your free guide to learn how.
You won't be able to get a bookeh (the blur of the out-of-focus elements of your image) as nicely as with lenses that allow for a bigger aperture - because the bigger the aperture, the shallower the depth of field, the blurrier the background (or anything out of focus).
The 2 or 3 lenses you should own as a food photographer
I had read somewhere that macro lenses were important in food photography and the first lens I bought was a sigma 105mm macro lens with an f/2.8. It's a great lens and I still use it a lot. But I also ran into some problems. My camera had a cropped sensor. More about what this is and how it affects choosing your lenses in a sec.
So I was wondering how anybody could stand on a table and get to photograph everything that was on there. Because even when I climbed a ladder I couldn't fit more that one or maybe two plates into my frame. To photograph a larger scene I had to get really far away. Like meters and meters. I thought I'd need a bigger place to live. Until I realized that a different lens might be the cheaper and more practical solution than moving to a bigger place ;-).
I went for a 50mm lens. The f/1.8 was cheaper, but I decided to invest a little more and go for the f/1.4, because... well I think I read somewhere that if you could pay for it it was worth the difference. Actually today I do think it's the better lens, but the cheaper one would have been totally fine as well. I could suddenly fit a lot more into the frame. This lens was also cheaper than the first I bought. And while I never regretted getting the macro lens, this was the lens I should've started out with.
The 50mm is the lens that results in a field of view that most resembles that of human vision. It's simply a versatile lens that creates little distortion and enables you to get pretty close, and to shoot a variety of subjects while being luminous and all that for an affordable price.
The third lens I own is a Tamron 24-70 f/2.8 zoom lens. It's an expensive lens, but it's absolutely great for shooting in restaurants. The 24mm is a wide angle that allows me to capture interiors effectively and the fact that it's a zoom lens is great when I have to quickly get the best shot and changing the lens would cause me to miss some shots altogether.
At the studio I only use this lens when I need to fit a huge scene into my frame, but if you work in the field (mostly restaurants it you're a food photographer), this lens is great.
So these are the three lenses I own and have use for years and honestly - I don't have another one on my wish list. With these three lenses I can do everything I want to. I think the brand doesn't matter too much, but you should try to go for a luminous lens if you can afford it.
Sometimes f/3.5 might be enough, but if you can get f/2.8, the lens will be faster in autofocusing and allow you to get sharp and clean images with less light and to get a beautiful blurred background. f/2.8 should be enough for almost any situation. A lens with a bigger aperture can get very pricey and a 1000€ price difference might just not be worth it.
50mm
These 2 images were taken with the camera on the tripod at the same distance...
105mm macro
...just changing the lenses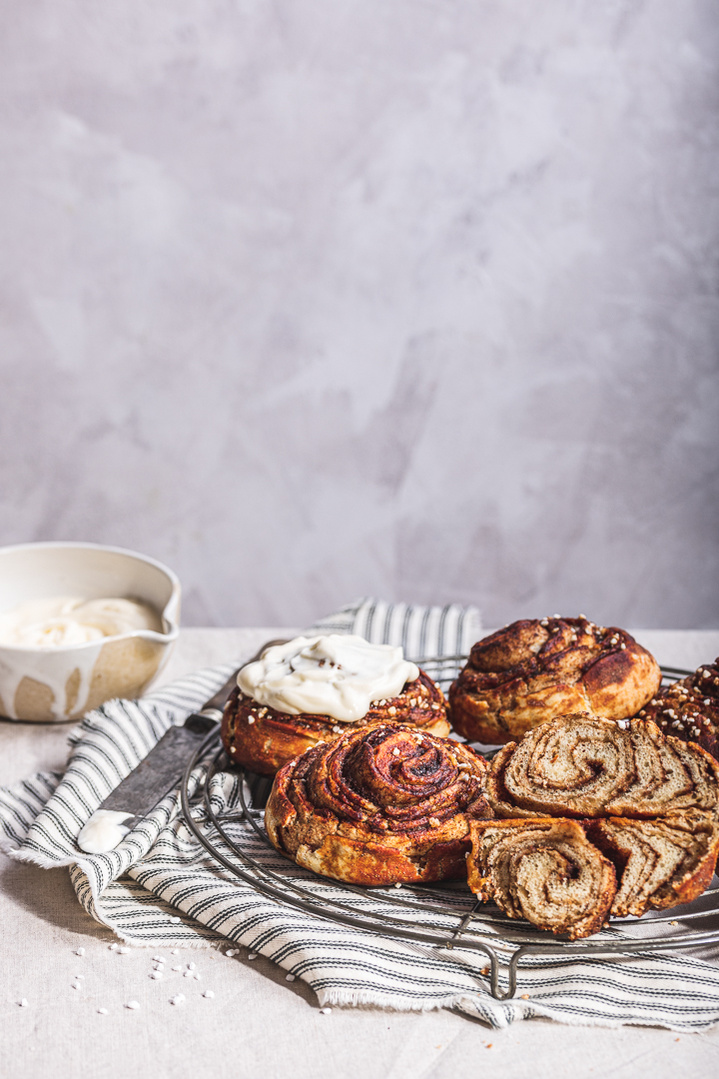 50mm
These 2 images were taken with the camera on the tripod at the same distance...
105mm macro
...just changing the lenses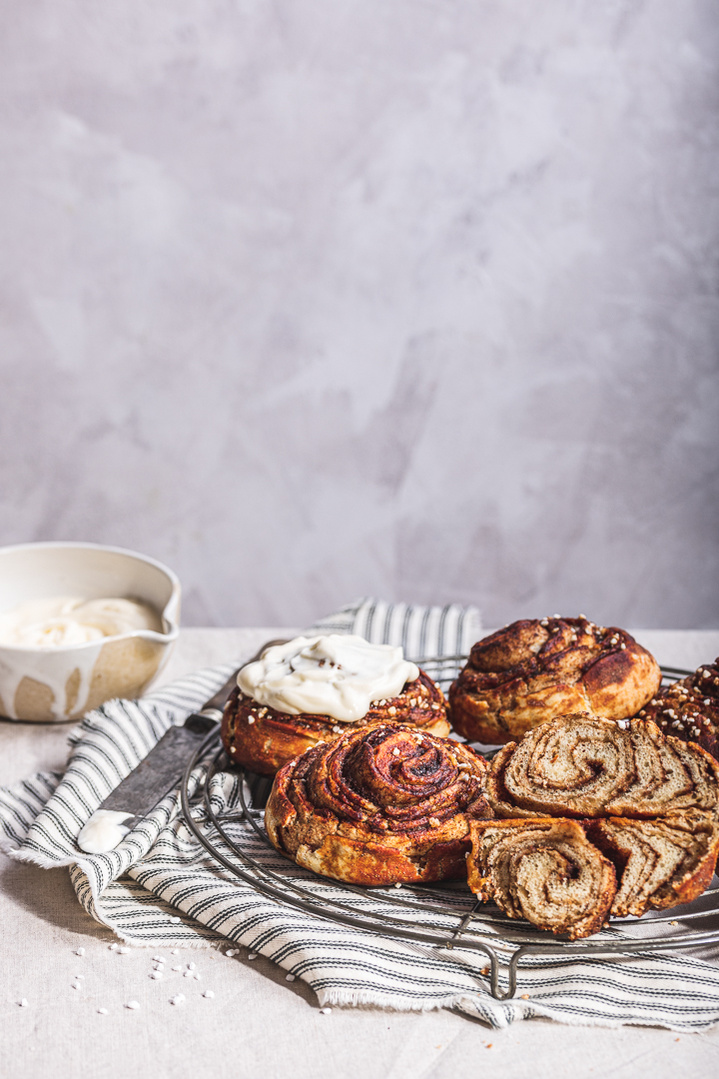 50mm
These 2 images were taken with the camera on the tripod at the same distance...
105mm macro
...just changing the lenses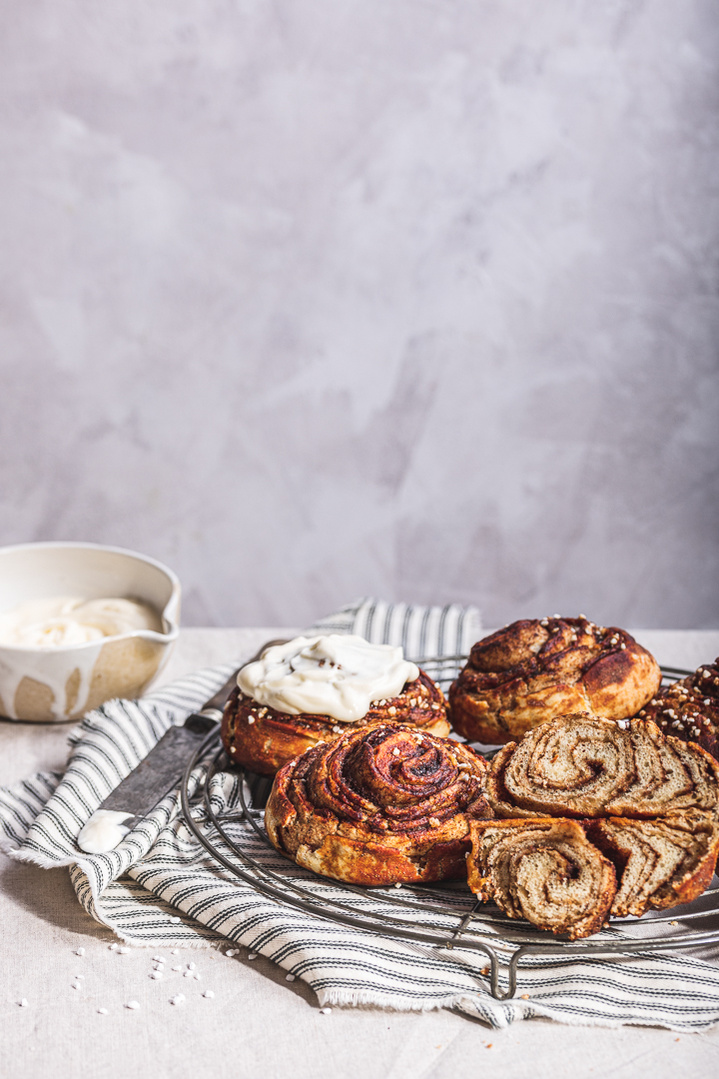 Full frame or cropped sensor - or what has your camera to do with choosing the perfect lens?
All the entry-level and some of the mid-range DSLRs (even some of the professional mirrorless cameras) have cropped sensors. But what does that even mean? A full frame camera has a 35mm sensor, the sensor size of an analogue camera. A cropped sensor is somewhat smaller and in terms of lenses, that basically means that you have to get farther away to fit the same image into your frame (if you're at the same distance a part of the image will be cropped off).
The crop factor specifies exactly how much of the image is cropped off. Another word for crop factor is focal length multiplier - because if you want to capture the same image you have to move farther away, or, put in other words, the focal length of a lens multiplied with the crop factor gives you the actual focal length of the lens for your cropped sensor camera.
In terms of lenses, this means that if you want to compare the focal length of the lens on a cropped sensor camera to that on a full-frame camera (the latter is the reference) - you have to multiply its focal length by the crop factor. What?!! So, with my old Canon 60D that has a crop factor of 1.6, my 50mm lens will resemble an 85mm lens on a full frame camera (50mm x 1.6 = 80mm).
When I was using my cropped sensor camera, I owned the same lenses, but sometimes I struggled with how little I could fit into my frame (especially difficult when you want to take an image of a table setting from above and have to get really high for instance). The upgrade to my full frame camera was a relief in that sense.
So if you plan to stick with your cropped sensor camera (in the end the camera is just a tool and you can do amazing things with a cropped sensor camera), then I would advise you to get a 35mm lens instead of a 50mm and a 60mm macro instead of an 100-105mm macro lens. If you plan to upgrade, get a bigger apartment/studio and a ladder and practice your balance meanwhile ;-)
Any questions about lenses?
I hope this post has been helpful in clarifying which lenses are best for food photography and the factors you should take into account when deciding which you should buy.
Is there something I forgot to mention? Do you have doubts about which is the right lens for you? I'd love to hear! You can send me an email, or talk to me over at instagram.